The fully accredited pediatric residency program is jointly directed by Charleston Area Medical Center and West Virginia University-Charleston. CAMC, our sponsoring institution, is the largest hospital in southern West Virginia and serves a large area of the state and region. Pediatric residents train in the only free-standing children's hospital in the state, under the supervision of a dedicated group of pediatric sub-specialists and generalists who provide continuity of care to this population. 
The Pediatric Residency Program is a community-based program, designed to meet the special needs of at-risk populations, and to teach residents the skills necessary for optimal impact on patients and families.
Comprehensive Clinical Training 
Career tracks followed by residents in our program help tailor their training for careers in primary care or fellowship training. Historically, the number of graduates each year pursuing primary care vs. fellowship has been nearly even. Our match rate for fellowships is consistently 100%, with most of our trainees matching in their top one or two choices. Check out the map below to see where our graduates have landed over the last five years:
Whether in ambulatory or hospital settings, we promote professional responsibility and skills in advocacy, research, and quality improvement. Our residents learn to effectively communicate with patients and families, understanding the unique characteristics of Appalachian and rural cultures. They are able to identify social determinants of care pertinent to the patient population they serve.  
Our residents train at CAMC Women and Children's Hospital in the 36-bed pediatric/adolescent unit, six bed Level I Pediatric Intensive Care Unit (with four additional transitional care beds), and a 26-bed Level III Neonatal Intensive Care Unit with a 24/7 neonatologist in-house. Pediatric residents also work closely with the pediatric surgeons and co-manage patients requiring various surgical sub-specialty interventions. A dedicated busy pediatric emergency room and a well-organized Children's Medicine Center provide a multifaceted exposure and training in outpatient settings.
Salary and Benefits 
CAMC offers a comprehensive salary and benefit package for residents and fellows. 
Our Culture 
Our residents recognize the obligations of physicians to maintain a professional code of conduct in all interactions with patients, colleagues, and learners in the environment. They work effectively as part of inter-professional teams and accept responsibility for personal strategies for well-being. 
We are in full compliance with ACGME requirements, and we fully respect resident duty hour restrictions. A strong system of support services including phlebotomy, IV access, social services, respiratory therapy, nutrition services, and transport team are in place, minimizing residents' time spent on these routine activities. Residents do not take call on their inpatient, PICU, and newborn nursery months, and are typically scheduled no more than two to three calls on elective months. 
Resident well-being is important to our program and institution. It's also something the residents work on individually and as a group away from the hospital.  Outside of work, residents often get together for dinners, excursions, local events, and family-centered activities. Check out our CAMC Medicine social media pages for more examples: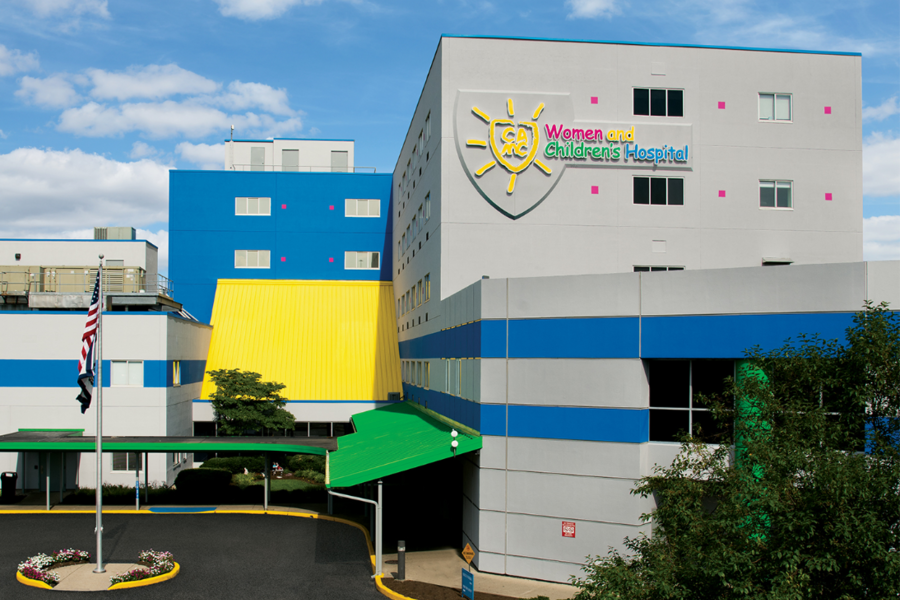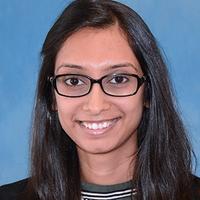 Amee Amin
MD - Chief Resident, PGY 3
What Sets Us Apart 
Opportunity to treat a diverse patient population.
Being more centrally located, CAMC has the largest draw area compared to any other hospital in the state. We receive patients from both urban and rural areas, offering the pediatrics team a diversity hard to find elsewhere. CAMC is the state's high-tech tertiary care medical center, and those capabilities will be at your disposal as a resident. 
Teaching Opportunities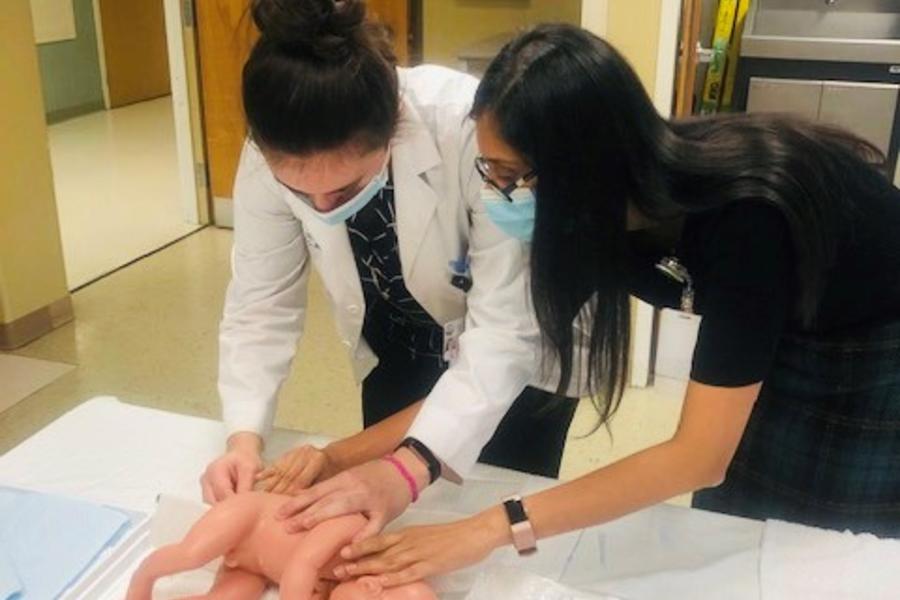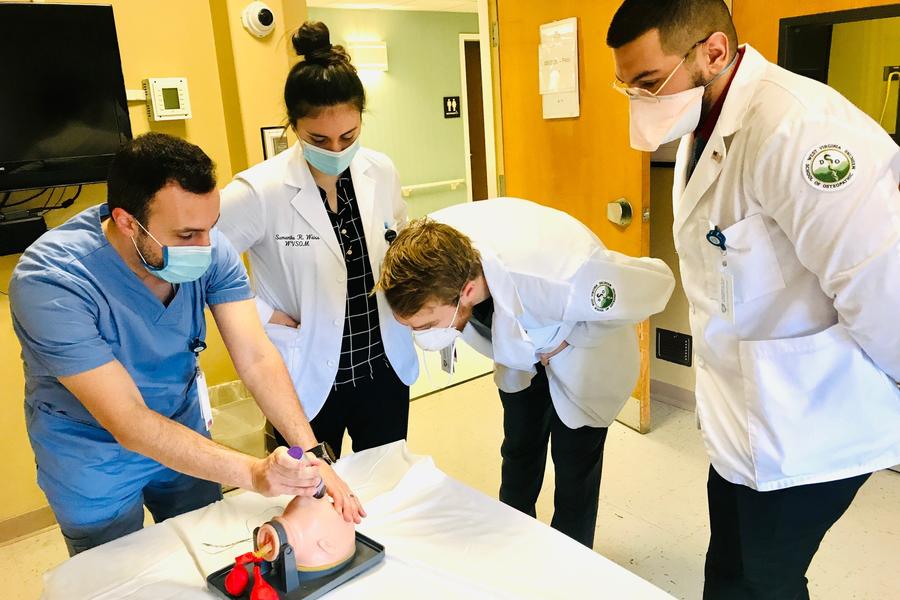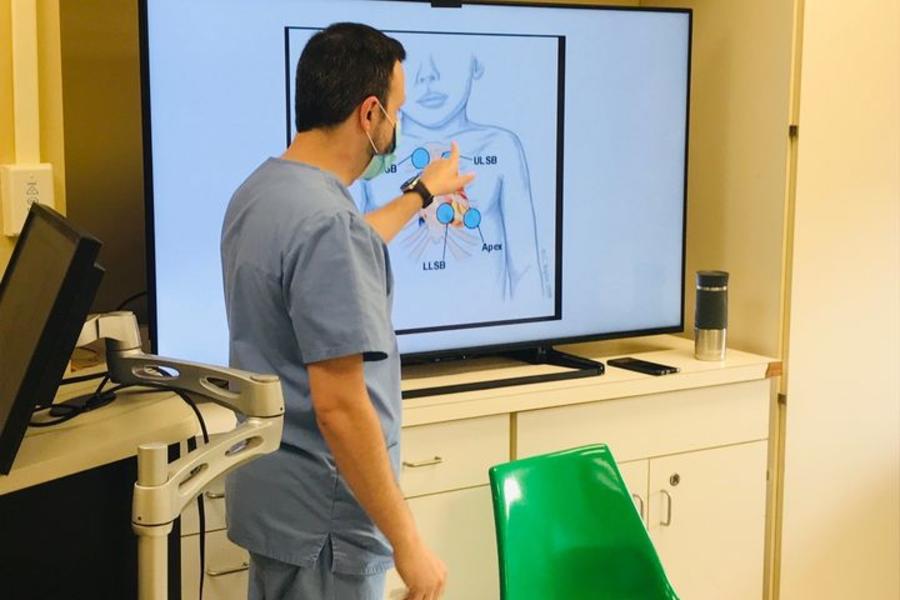 How to Apply
Learn more about our application process for the Pediatric Residency.
Explore Charleston and West Virginia
Charleston is a small city with a metropolitan culture, and is close to some of the best outdoor recreation in the country.  
CAMC Staff Handbook
House Staff Handbook for CAMC interns, residents and fellows.