Urology Faculty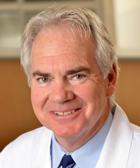 Dr. James P. Tierney - Program Director
Dr. Tierney is a graduate of the West Virginia School of Osteopathic Medicine. He completed his general surgery residency at CAMC and his urology residency at the University of Pittsburgh. Dr. Tierney is board certified by the American Board of Urology and serves as the Program Director of the Urology Residency and Vice Chief of Urology at CAMC. Dr. Tierney's major areas of involvement include cancer, treatment for urologic cancers, robotic surgery for prostate cancer, robotic surgery for kidney cancer and kidney reconstruction, the evaluation and treatment of urinary incontinence for men and women, kidney stone treatment and prevention, and vasectomy.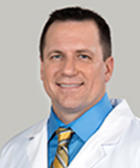 Dr. Samuel Deem
Dr. Deem is a graduate of the West Virginia School of Osteopathic Medicine in Lewisburg, WV. He completed surgical residency at Pinnacle Health in Harrisburg, PA, and urology residency at CAMC where he served as chief urology resident. Dr. Deem also completed a fellowship in minimally-invasive urologic oncology at the Medical University of South Carolina. Dr. Deem has a special interest in the minimally-invasive surgical treatment of genitourinary cancers including cancer of the kidneys, adrenal gland, bladder, prostate and testicles. He has specialized training in robotic and laparoscopic surgery for management.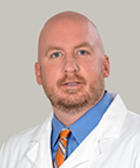 Dr. Ryan Fitzwater
Dr. Fitzwater is a graduate of Mountain State University's Physician Assistant Program with a bachelor's of science degree in physician assistant studies. He received his Doctor of Osteopathic Medicine from the WVU School of Osteopathic Medicine. Dr. Fitzwater completed a five-year urological surgery residency at CAMC where he served as chief resident. In addition to general urology, he has a special interest in surgical and medical management of stone disease, including endourological management, ESWL and percutaneous nephrolithotomy.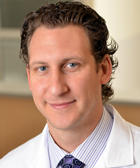 Dr. Joshua Lohri
Dr. Lohri is a graduate of the West Virginia School of Osteopathic Medicine. He completed his urologic surgical training at CAMC where he served as chief resident.  Dr. Lohri furthered his urologic training as a fellow in reconstructive urology, female urology, and urodynamics at Duke University Medical Center. Dr. Lohri's clinical interests include female urology with special emphasis in urinary incontinence, vaginal vault prolapse, and voiding dysfunction; reconstruction of the male urethra, male incontinence, and erectile dysfunction, including implantation of penile and urinary sphincter prosthetics; male and female ureteral reconstruction and trauma, urinary diversion, and bladder substitution for cancer and voiding dysfunction. He also specializes in minimally-invasive robotic surgery for the treatment of female pelvic organ prolapse, prosthetic urology (penile implant and artificial sphincter placement), and complex urethral reconstruction.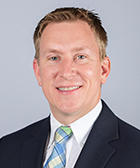 Dr. Nathan Hale
Dr. Hale completed his residency at CAMC in 2015. He then completed a Society of Urologic Oncology Accredited Fellowship at the University of Pittsburgh. Through his training, he has taken a thoughtful approach to finding better ways of providing urologic oncology care.  Dr. Hale is an expert in robotic and laparoscopic surgery. He also incorporates techniques like multiparametric magnetic resonance imaging (genetic testing) and Enhanced Recovery After Surgery (ERAS) protocols to ensure the best outcomes.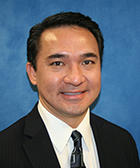 Dr. Joseph Africa
Dr. Africa is an active staff member of the Cleveland Clinic Glickman Urological and Kidney Institute and Transplant Center. His academic interests include transplant immunosuppression management, specifically the use of Alemtuzumab and minimization protocols, and small-incision recipient transplant surgery. He has been involved in transplant fellow and general surgery resident teaching and training in the Philippines as Vice Chairman at the National Kidney and Transplant Institute and at the Medstar Georgetown Transplant Institute.