Learn more about the Central Graduate Medical Education Office team.
Contact Us:
(304) 388-9948
Fax: (304) 388-9949
3110 MacCorkle Avenue, SE
Charleston, WV 25304
Our Team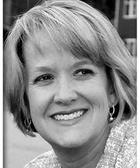 email
Jennifer Weiss, MS
Jennifer Weiss, MS, is the Administrative Director for CAMC's Office of Graduate Medical Education.  She has her BS in Biological Science from Marshall University and her MS in Community Health Education from West Virginia University's School of Medicine.  Jennifer came to work for CAMC in December 2006 following 14 years of service with West Virginia State Government where her predominant focus was on health education and the prevention and early detection of chronic diseases.  In her current administrative role, Jennifer oversees central GME office operations; works to ensure adherence to accreditation requirements; maintains appropriate GME policies and procedures; and works in collaboration with others to maintain a positive work and educational environment for CAMC residents, interns and fellows.  Jennifer has two daughters - Allison and Kate.  In her spare time, she enjoys traveling, spending time outdoors and appreciates time with her family and friends.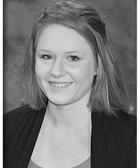 email
Elisha Green
GME Coordinator
New Innovations Coordinator
Elisha Green is a GME Coordinator at Charleston Area Medical Center. She is the program coordinator for the Geriatric Fellowship Program and the institutions New Innovations Coordinator. She enjoys working with the great residents and staff here at CAMC. She graduated from WVU Institute of Technology with a Bachelor's Degree in Health Services Administration.
She is married to Branden and together they have one daughter, Hayden. In their spare time they enjoy spending time as a family, ATV riding, camping, and watching Hayden learn and grow.