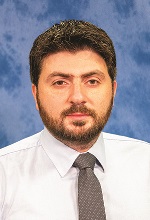 Dr. Alfred Tager, PGY1, was recently accepted to the APA/APAF Leadership Fellowship program.
This program aims to develop national leaders in the field of organized psychiatry by offering trainees opportunities to interact with national thought leaders in the field and to further develop their professional leadership skills, networks and psychiatric experiences.
Fellowship recipients will have opportunities to expand relationships with peers and connect with mentors in order to grow themselves and the field of psychiatry. Many APA/APAF Leadership Fellowship graduates have gone on to become nationally renowned psychiatrists, assuming leadership roles in APA/APAF organizations and in other reputable organizations.