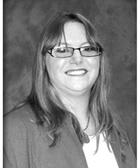 Tiffany Sparks, MD
Dr. Sparks was raised in McDowell County, WV, graduating from Iaeger High School in 1996.  She then attended Concord College majoring in Biology with minors in Psychology and Mathematics, and is an alumna of Alpha Sigma Tau.  After graduation she attended medical school at West Virginia University, completing her final two years at the Charleston Division where she remained for her residency in Psychiatry. Dr. Sparks joined the faculty in 2010, and became the general psychiatry Program Director in 2014. She served as director of the Consultation/Liaison service from 2010-2014 and remains Director of Emergency Psychiatry. She is board certified in general psychiatry and is a member of the American Psychiatric Association and AADPRT.
Tiffany is married to Anthony Hanna, a Boilermaker who grew up in Wirt County, WV. They have a Siberian husky/German shepherd mix named Stella who takes up most of their time. She makes the trip to McDowell County once a month to visit family and friends.  She enjoys live theater, amusement parks, and travel throughout the South.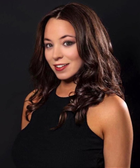 Sheryl Harmon, BSN
Senior Residency Program Specialist
Sheryl Harmon was born and raised in Charleston, WV. She graduated from West Virginia University with a Bachelor of Science in Nursing and an Associate in Science. She started her career in healthcare with CAMC as a nurse extern in 2010. She recently transitioned from her position as a Case Coordinator for the CAMC COAT Program (Comprehensive Opioid Addiction Treatment) to become the Senior Residency Program Specialist in medical education in August 2022. 
She is thrilled to be working alongside the program directors, Dr. Tiffany Sparks and Dr. Hani Nazha, as well as the faculty members and residents in the Department of Behavioral Medicine and Psychiatry. During her free time, Sheryl enjoys outdoor recreation, home improvement projects, and traveling to the beach and amusement parks with her children and grandson.