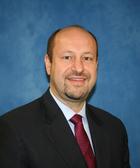 Elie Gharib MD
Dr. Elie Gharib is a graduate of the West Virginia University School of Medicine. He completed his Internal Medicine Residency at the University of Tennessee College of Medicine in 
Chattanooga, TN. He subsequently completed both a Cardiology and an Interventional Cardiology Fellowship at the Marshall University Joan C. Edwards School of Medicine. Dr. Gharib served as Assistant Professor and Faculty at the Joan C. Edwards School of Medicine from 2002-2006. He was President of the WV Heart and Vascular Institute from 2007-2017. From 2013-2016, Dr. Gharib acted as the Section Chief of Cardiovascular Medicine at CAMC; in 2017 he was appointed Department Chief. In 2017, he also became a Core Faculty Member for the Cardiovascular Disease Fellowship. Dr. Gharib served as CAMC's Chief of Staff in 2020. Dr. Gharib currently serves as the Medical Director of CAMC Cardiology (since 2018) and the Program Director for the Interventional Cardiology Fellowship (since 2022). 
Dr. Gharib is an active member of several professional societies, including the American College of Cardiology (ACC); he served as Governor for the West Virginia Chapter of the ACC from 2019-2020. Dr. Gharib is an avid participant in clinical research, having been an Investigator on over 20 clinical trials. 
As Program Director, Dr. Gharib hopes to successfully train fellows to perform at the highest level in the field of interventional cardiology, including the development of advanced clinical judgment and the performance of interventional procedures with skill and expertise.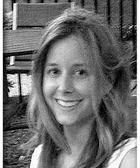 Alicia Pekar, MS
Alicia is a West Virginia native who graduated from Marshall University with a B.S. in Chemistry and an M.S. in Healthcare Administration. She previously worked as a clinical research coordinator with the CAMC Clinical Trials Center for over 10 years. During that time, she worked with various CAMC physicians and departments to coordinate numerous drug, device, and observational research studies in areas such as cardiology, electrophysiology, urology, pulmonology, pediatrics, and internal medicine. In 2020, she transitioned to a career in Graduate Medical Education. Alicia currently serves as the Program Coordinator for the Cardiovascular Disease and Interventional Cardiology Fellowship programs. 
Alicia enjoys outdoor activities, swimming, reading, concerts, and road trips/travel.