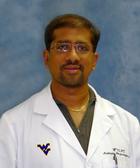 Aravinda Nanjundappa, MD
Dr. Aravinda Nanjundappa completed his Internal Medicine Residency and Cardiovascular Fellowship training at Saint Michael's Medical Center in New Jersey. He subsequently completed an Interventional Cardiology Fellowship at the University of Florida College of Medicine-Jacksonville and an Interventional Peripheral Vascular Fellowship at Medstar Washington Hospital Center in Washington, DC. Dr. Nanjundappa served as the Director of Vascular Medicine and Peripheral Interventions at East Carolina University Brody School of Medicine from 2005-2007.  He was also a Visiting Faculty member for the Trinity School of Medicine from 2005-2008. In 2007, he joined West Virginia University (Charleston Division) as an Associate Professor of Surgery and Medicine and the Director of Endovascular Training. In 2013, he earned the title of Professor of Surgery and Medicine with West Virginia University (Charleston Division) and was appointed as the Director of Structural Intervention at Charleston Area Medical Center (CAMC). Dr. Nanjundappa has been a core faculty member for the Cardiovascular Disease Fellowship at CAMC since its inception in 2018 and is now the Program Director for the Interventional Cardiology Fellowship. 
Dr. Nanjundappa is an active member of several professional societies, including the American College of Cardiology (ACC), the Society of Angiography and Interventions (SCAI), the American Heart Association (AHA), Doctors of the World, the American Association of Physicians of Indian Origin, the Society of Vascular Medicine and Biology, the Grenada Medical Council, and the International College of Angiography. As of 2021, he is the Governor of the West Virginia Chapter of the ACC, the Chief Medical Editor of The Internet Journal of Endovascular Medicine, an Associate Editor for Interventional Cardiology, an Associate Editor for General Cardiology (specialty section "Frontiers in Cardiovascular Medicine"), and an Editorial Board Member or Invited Reviewer for over a dozen other publications. Dr. Nanjundappa is an avid researcher and educator; his numerous scholarly achievements include contributions to over 100 publications, 25 book chapters, 60 clinical trials, and over 100 international and national conference presentations. Dr. Nanjundappa is also on the Board of Directors for the Herbert Henderson Office of Minority Affairs for the West Virginia Government, the Association of Black Cardiologists, and the ACC's Coalition to Reduce Racial and Ethnic Disparities in Cardiovascular Disease Outcomes (CREDO). 
As Program Director, Dr. Nanjundappa hopes to succeed in training fellows to perform at the highest level in the field of interventional cardiology, including the development of clinical judgment in selecting patients and the performance of interventional procedures with skill and expertise.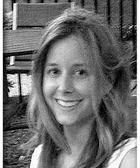 Alicia Pekar, MS
Alicia is a West Virginia native who graduated from Marshall University with a B.S. in Chemistry and an M.S. in Healthcare Administration. She previously worked as a clinical research coordinator with the CAMC Clinical Trials Center for over 10 years. During that time, she worked with various CAMC physicians and departments to coordinate numerous drug, device, and observational research studies in areas such as cardiology, electrophysiology, urology, pulmonology, pediatrics, and internal medicine. In 2020, she transitioned to a career in Graduate Medical Education. Alicia currently serves as the Program Coordinator for the Cardiovascular Disease and Interventional Cardiology Fellowship programs. 
Alicia enjoys outdoor activities, swimming, reading, concerts, and road trips/travel.