Internal Medicine Program Directors and Leadership Team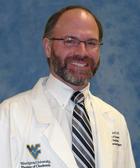 James Campbell, MD - Chairman
Medical School: Marshall University School of Medicine
Completed Residency: Charleston Area Medical Center
Professional Interests: Medicine: Hyperlipidemia, HTN, Vascular Disease (AAA, PAD, CVD). Preventative Medicine. Academic: Social determinants of health, diversity and inclusiveness, bias, and micro-aggressions. Quality and patient safety projects.
Hobbies / Interests: Trail Running, trout fishing, camping, exploration of trails around West Virginia, cycling rail trails across Appalachia, kayaking, and skiing. Indoor: science fiction/fantasy novels, anime/manga, gaming (Xbox), strategy board games, and anything Marvel/DC. Travel: National parks across the United States and Canada to see my in-laws.
Strengths of Training at CAMC: The culture of CAMC (and West Virginia) is welcoming and warm. Within the program egos are dropped and there is a sense of family. Our program's passion is focusing on making sure every resident has the wellbeing and peace to focus on education. Attempts at minimizing stress and having a clinical learning environment that is not only focused on patient centered care but also resident education across the institution.
Life in Charleston: The proximity to outdoor focused activities is incredible. Within a 1 hour drive you can be whitewater rafting world class rapids on the New River Gorge, trail running/hiking some of the most beautiful areas on the east coast, and skiing in the winter. In addition, we are 3 hours away from multiple cities (Pittsburg, Columbus, Lexington, etc.) that gives the opportunity for weekend trips. The city has excellent running opportunities including a path on the river that passes in front of the state capital. The most important positive about Charleston though is the people. Welcoming, warm, and helpful are just a few of the adjectives I would use to describe them.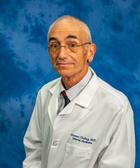 Shawn Chillag, MD - Vice Chairman
Professional Interests: Anything IM, evidence based medicine, physical examination, jettison of archaic and unreliable practices
Hobbies / Interests: Grandkids, running, home brewing
Strengths of Training at CAMC: Wonderful cases, education is our priority, close association of trainers and trainees, growth of residency and fellowships, growing other programs
Life in Charleston: Easy living, living very close to work and hospital, lack of traffic problems and congestion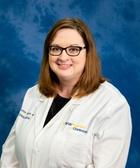 Kristen Helmick MD - Program Director
Medical School: WVU School of Medicine- Morgantown, WV
Completed Residency: CAMC-WVU Internal Medicine Residency, Charleston Division
Professional Interests: I enjoy mentoring students and residents to find their passion. 
Hobbies / Interests:  I love to garden, particularly raising zucchini! I can bake zucchini into everything! Every other moment is spent with my loving husband and two amazing children. 
Strengths of Training at CAMC: CAMC has many strengths, but at the top of the list are its people.  It's energizing to be part of an organization made up of top notch professionals looking to provide the best care to patients each day.  Everyone plays a part in the training here... The nurses, housekeeping, nutrition, the subspecialty consultants, and so on. At CAMC you truly can shape your experience. The more you invest in being part of this health system, even more is given back to you as you learn and grow personally and professionally. 
Life in Charleston: I love living in Charleston, WV - it's not too big and not too small.  You truly get to enjoy all four seasons, beautiful scenery and adventures year round.  You have the amenities of living in the capital city of Charleston, but it's just a few minutes drive to enjoy any number of outdoor activities like hiking, fishing, or biking.  Charleston is a friendly city where you wait to hold the door for the person coming behind you. It's a great community to be part of and just a nice place to live.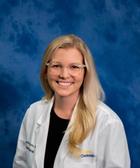 Jessica Amos, DO - Associate Program Director
Professional Interests: I have always been passionate to care and serve the community in which I grew up in. However during residency I quickly learned that academic medicine would also be an integral part of my future as an Internal Medicine physician. Academia not only allows me to have the ongoing opportunity to advance my own knowledge of medicine and patient care but also provides me the avenue to use that knowledge to educate the next generation of physicians. My role in leadership as Associate Program Director has also allowed me to provide continuous program development and work closely with residents to provide and meet their needs to become excellent physicians.
Hobbies / Interests: Weekend trips to Lewisburg area for outdoor adventures and R&R time with family and friends.
Strengths of Training at CAMC: Innovation. CAMC not only provides excellent education but we also work continuously with residents and use their input to help with ongoing program improvement. We train some of the best general Internists but also offer advanced training in fellowships that is growing every year.
Life in Charleston: Even though Charleston is the largest city in WV and has the typical variety of restaurants and activities, it still offers that "small town" feel of community.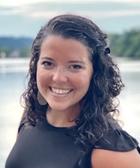 Katie Scott, MA - Internal Medicine Program Coordinator
Katie was born and raised in Richmond, Virginia and graduated from Christopher Newport University in Newport News, Virginia where she received a Bachelor of Arts Degree in Communication Studies and a Master of Arts Degree in Elementary Education. Upon graduation, she moved to Charleston to be near her then-fiancée and begin her teaching career. She worked as a classroom teacher for three years with Kanawha County Schools before joining the CAMC team as a Residency Coordinator in 2020.
Katie and her husband Sam enjoy spending their free time hiking with their golden doodle, Spencer, kayaking, traveling around the world, and serving as volunteer leaders in the community for a non-profit organization called Young Life. They also enjoy spending their Saturdays in the fall cheering on the Mountaineers in Morgantown.
Katie enjoys supporting and mentoring students in their journey as residents and watching them grow and thrive in their medical areas of interest through the role of Residency Coordinator.
Resident Leadership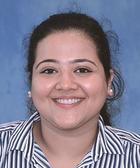 Saranya Dinesan, MD, PGY 3 - Chief Resident
Hometown: Kerala, India
Medical School: Government Medical College Kottayam, Kerala, India
Interests: Spending time with family and friends, Cooking, Dancing
Future Goals: Specializing in Hematology-Oncology, Teaching
Life in Charleston: Charleston- serene and beautiful place, life by the river, friendly people
Strengths of CAMC: Hospital that is close to the community with benefits of University hospital, Amazing faculty, get to work closely with specialists starting from first year, strong didactics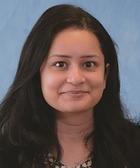 Prerna Sharma, MD, PGY 3 - Chief Resident
Hometown: Toronto, Canada
Medical School: St. George's University SOM
Interests: painting, learning french
Future Goals: Critical Care Medicine/ Nephrology
Life in Charleston: Great balance of peace/calm especially during a demanding residency period, a very friendly place
Strengths of CAMC: Strong exposure to pathophysiology and faculty who are not only experts in their field but are always willing to teach.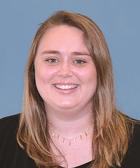 Katie White, MD, PGY 3 - Chief Resident
Hometown: Charleston, WV
Medical School: West Virginia University School of Medicine
Interests: Cuddling cats, hikes, indoor cycling
Future Goals: My interests remain broad, but I do plan to pursue fellowship training.
Life in Charleston: Charleston has always been home to me. It's a small town nested among the hills with nearby outdoor activities, but only a 3-5 hour drive away from larger cities.
Strengths of CAMC: We see complex patients daily at CAMC. No board question will ever include the amount of problems and medications the average patient we see has. Therefore, I feel we are well equipped to manage complex cases on our own following residency.