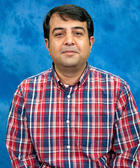 Muhammad Iqbal, MD - PGL 5
Hometown: Peshawar, Pakistan 
Medical School: Aga Khan University, Karachi, Pakistan
Interests: Riding my motorcycle and enjoying music. 
Future Goals: Working in a community hospital setting practicing critical care. 
Strengths of CAMC: Diverse patient population, good environment for learning.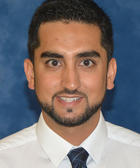 Syed Mahmood, MD - PGL 5
Hometown: Panama City, Florida 
Medical School: St. Matthew's University
Interests: Spending time with my wife and two daughters, tennis, golf and the Florida Gators
Future Goals: Practicing PCCM in Northern Virginia
Life in Charleston: Small town vibe in the heart of Appalachia with an abundance of natural beauty and outdoor activities.
Strengths of CAMC: CAMC has state-of-the-art ICU's where students, residents and fellows are taught the most up-to-date, evidenced-based therapies in critical care. The combination of serving as a tertiary care center with the ability to perform advanced bronchoscopic procedures makes it an ideal place to train as a fellow in Pulmonary & Critical Care.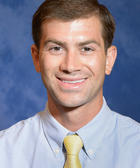 Mark Radow, MD - PGL 5
Hometown: Charleston, WV 
Medical School: WVU School of Medicine
Interests: Outdoor activities, WVU sports and spending time with my family.
Future Goals: Practice Pulmonary/Critical Care medicine in an academic setting.
Life in Charleston: Small city with a good sense of community and numerous outdoor activities. Great place to raise a family.
Strengths of CAMC: Tertiary medical center that serves a diverse population of complex patients. Great faculty that enjoy teaching and are highly motivated in training the future of medicine.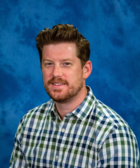 Benjamin Bale, DO - PGL 4
Hometown: Knoxville, TN 
Medical School: Lincoln Memorial University - DCOM
Interests: Music (guitar, singing), tennis, Tennessee sports (pro and college), the outdoors and travel.
Future Goals: Pulmonology and critical care practice with teaching involvement.
Life in Charleston: Moves a little slower. Excellent people who will stop and actually take the time to talk to you.
Strengths of CAMC: Large multi-hospital system with renewed investment into academic education with variety of pathology.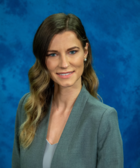 Lyudmila Burkart, DO - PGL 4
Hometown: Spokane, WA
Medical School: Pacific Northwest University of Health Sciences SOM
Interests: Spending time with my amazing husband and two boisterous boys. Exploring the outdoors, music and art.
Future Goals: Community/Academic Critical Care/Pulmonology/Sleep practice
Life in Charleston: Nature and outdoors - great people.
Strengths of CAMC: Excellent faculty and diverse pathology.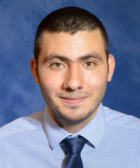 Dany Tager, MD - PGL 4
Hometown: Damascus, Syria 
Medical School: Damascus University School of Medicine
Interests: Music, soccer and tennis
Future Goals: Practice medicine
Life in Charleston: Charleston is a beautiful city. The people are very nice and the outdoor is stunning. It's a small city but there's a lot to do, and you don't have the traffic.
Strengths of CAMC: The people! Everybody here is nice and wants to help. You will feel that everyone is like a big family. The pathology is great.