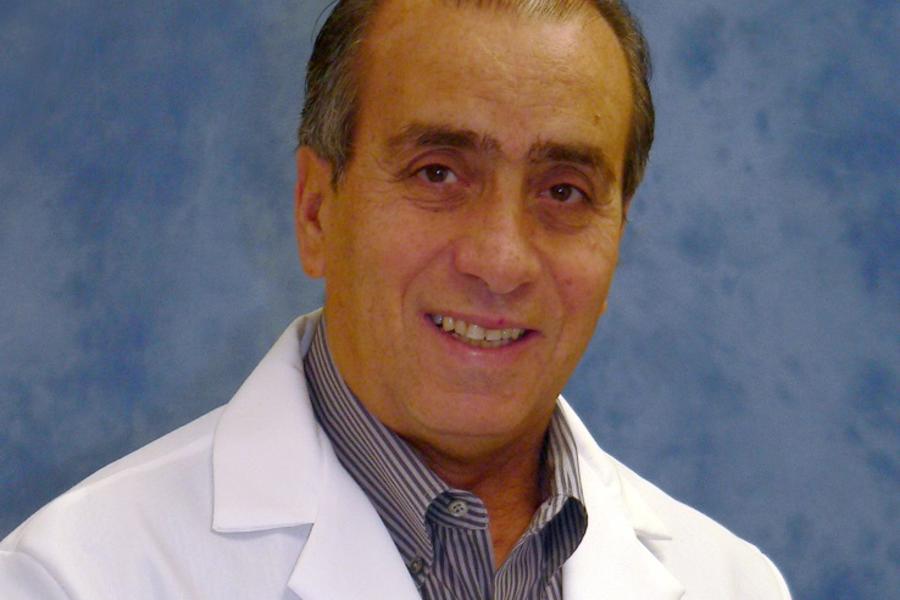 In June, Ali AbuRahma, MD, officially began his one-year presidency term for the Society for Vascular Surgery. His term will end when he gives his Presidential Address at the 2022 Vascular Annual Meeting to be held in Boston, MA.
The Society for Vascular Surgery is the leading not-for-profit, professional medical society on establishing causes and treatments for vascular disease. The national organization seeks to advance excellence and innovation in vascular health through education, advocacy, research and public awareness and is composed of specialty-trained vascular surgeons who are dedicated to providing comprehensive care for vascular disease.
AbuRahma is a tenured professor of surgery, chief of vascular and endovascular surgery and served as the director of the vascular surgery fellowship and integrated residency programs at the CAMC Institute for Academic Medicine. He also serves as the medical director of the vascular laboratory and co-director of the Vascular Center of Excellence at CAMC.
Over the course of his impressive career, AbuRahma has earned a reputation as a skilled surgeon, prolific researcher and respected educator. He serves on the editorial board of the Journal of Vascular Surgery, Annals of Vascular Surgery, Journal of Endovascular Therapy, Journal of Vascular and Endovascular Surgery, and Vascular Specialist. Additionally, he is the associate editor of the journal, Vascular, and a reviewer for several other medical journals. He has published more than 275 articles, 200 abstracts, 125 book chapters and eight textbooks related to vascular surgery. He is also an associate editor of the 8th, 9th and 10th editions of Rutherford's Textbook in Vascular Surgery. His impressive body of work has contributed significantly to the current landscape of the field of vascular surgery and is guiding its future.
As a long-time member of SVS, AbuRahma has previously served as secretary of the SVS executive board and has been a member of the SVS Foundation Board of Directors, SVS Board of Directors, SVS Executive Board and served/chaired several other committees including, SVS Membership Committee, SVS Foundation Development Committee, SVS Document Oversight Committee and the SVS Presidential Advisory Committee.
In the last 30 years, only one other president has served from the Southeast/Tri-State region of the country and that was Norman Hertzer, MD, from Cleveland Clinic in Ohio. "It's an honor to represent our region as president. West Virginia is where I have lived and practiced medicine for over 40 years," AbuRahma said.
As president of this prestigious national organization, AbuRahma hopes to make an impact. "I want to achieve a common goal of encouraging all specialists who have a special interest in vascular/endovascular intervention to work together in order to provide the best care possible for our vascular patients" he said. "I also want to make sure that each specialty involved in vascular surgery has the necessary training and qualifications in order to provide endovascular interventional care."
"I've had the pleasure to serve in several roles as part of the SVS and look forward to contributing and applying key learnings to help advance the Society's values and mission alongside vascular surgery experts," he said.