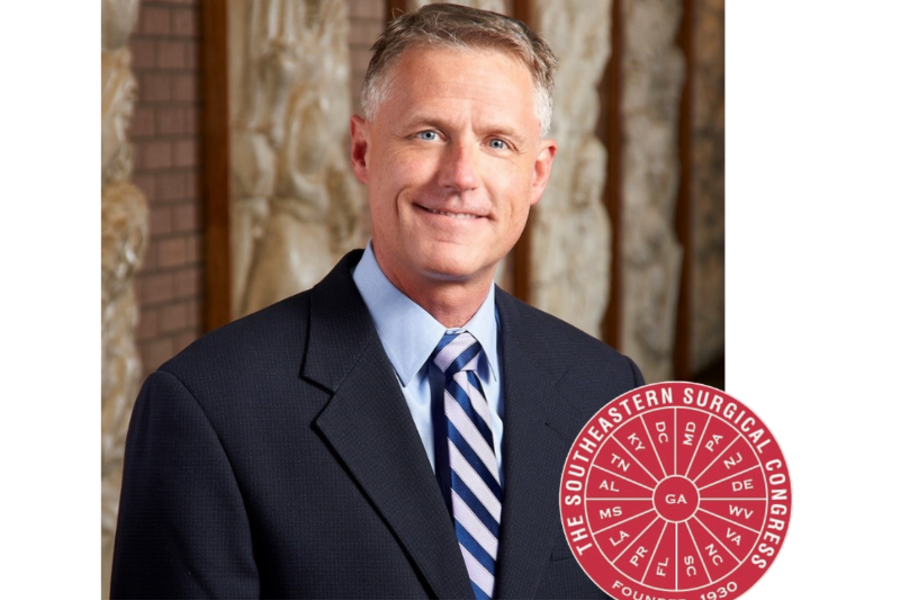 Bryan K. Richmond, MD MBA FACS, professor and chair of the department of surgery at West Virginia University's Charleston campus, has been named President of the Southeastern Surgical Congress, the largest regional organization for general surgeons in the United States.
The Southeastern Surgical Congress (SESC) is dedicated to the presentation, evaluation, and dissemination of current knowledge and research in all phases of general surgery, hosting an annual meeting and publishing "The American Surgeon," a monthly journal publication.
Fellowship and collegiality for all members, professional development for young surgeons, and presentation opportunities for trainees are core principles of the organization.
"I have always had a great love for the Southeastern Surgical Congress and its mission, and this great honor is the highlight of my professional career," Dr. Richmond said.
Dr. Richmond completed his residency training in general surgery at Charleston Area Medical Center/WVU Charleston Campus, where he served as chief resident. He earned his medical degree from the West Virginia University School of Medicine in 1993, later adding his MBA from the Chambers School of Business in 2008. Dr. Richmond also serves as the William J. Maier, Jr. Chair of Research at the campus.
"We've long been proud of the exemplary skills, training, and teaching that Dr. Richmond brings to the table," John Linton, associate vice president and dean of the school of medicine for WVU's Charleston Campus, said. "This national office creates an enhanced academic visibility that's hard to measure, including the responsibility to create a positive impact on the profession and the guiding principles of surgeons across the country."
Dr. Richmond previously served as President-Elect and began his tenure as President for the 2022-2023 term following the announcement made at the SESC organization's annual meeting in February in Nashville, Tennessee.