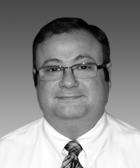 Hani Nazha, MD
Program Director
Assistant Professor of Internal Medicine and Psychiatry
Dr. Nazha Graduated from University of Damascus, School of Medicine in 2004. He worked on his Master Degree in Human Anatomy and Cell Biology especially in Neuroanatomy.  
He completed the combined residency in Internal Medicine and Psychiatry at the Charleston Division of the WVU School of Medicine and Charleston Area Medical Center in 2012 and joined the faculty of the Internal Medicine and the Psychiatry Department in the same year as an Assistant Professor of Internal Medicine and Psychiatry.
He is interested in Psychosomatic Medicine, Anatomy of Neuropsychiatry and Psychopharmacology and rounds with residents and medical students on consult liaison service and on inpatient General Internal Medicine.
Dr. Nazha enjoys cooking, socializing with friends and listening to classical music.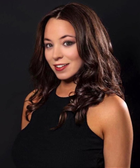 Sheryl Harmon, BSN
Senior Residency Program Specialist
Sheryl Harmon was born and raised in Charleston, WV. She graduated from West Virginia University with a Bachelor of Science in Nursing and an Associate in Science. She started her career in healthcare with CAMC as a nurse extern in 2010. She recently transitioned from her position as a Case Coordinator for the CAMC COAT Program (Comprehensive Opioid Addiction Treatment) to become the Senior Residency Program Specialist in medical education in August 2022. 
She is thrilled to be working alongside the program directors, Dr. Tiffany Sparks and Dr. Hani Nazha, as well as the faculty members and residents in the Department of Behavioral Medicine and Psychiatry. During her free time, Sheryl enjoys outdoor recreation, home improvement projects, and traveling to the beach and amusement parks with her children and grandson.