Greenbrier Valley Medical Center has a rich history that is very much a part of the community it serves. Greenbrier General Hospital opened in 1907 in Ronceverte, WV, and the facility quickly began to play an indispensable role in the region's development.
In 1974, a new 122-bed facility was constructed at the hospital's current location at 1320 Maplewood Avenue in Ronceverte. Today, Greenbrier Valley Medical Center provides quality patient care and exceptional service to the residents of southeastern West Virginia and beyond. The hospital is one of Greenbrier County's largest employers with more than 400 employees, offering a wide array of medical, surgical, and outpatient services that are not typically available at rural hospitals.
GVMC serves as a teaching facility for osteopathic neuromusculoskeletal medicine (ONMM) residents from medical institutions all over the country including the West Virginia School of Osteopathic Medicine, which provides a cutting-edge approach to medical education.
Residents rotate and participate in continuity clinics at Robert C. Byrd Clinic and the Beckley VA Medical Center. The VA facility offers rotations in dermatology, geriatrics, pulmonology, psychiatry, pain management and more.
Learn more about our programs, partners, and the fun and exciting activities this area has to offer by watching our residency video.
Osteopathic Neuromusculoskeletal Medicine (ONMM) Residency
Greenbrier Valley Medical Center is an ACGME accredited Postdoctoral Training Institution. Our goals are to:
Enhance the integrity of the osteopathic profession by promoting collaboration among hospitals, colleges of osteopathic medicine and physicians.
Provide quality education and training for osteopathic students, interns and residents so they may better serve the nation's healthcare needs.
Promote innovation, creativity and excellence in undergraduate and graduate medical education.
Support the development of osteopathic primary care physicians and specialists who, recognizing the interdependence of the body's systems and the ability of the body to heal itself, are committed to providing holistic health care.
Provide well-trained interns and residents to improve patient care in under-served and rural areas.
Foster research in areas such as basic medical sciences, clinical medicine and public health policy.
Life at GVMC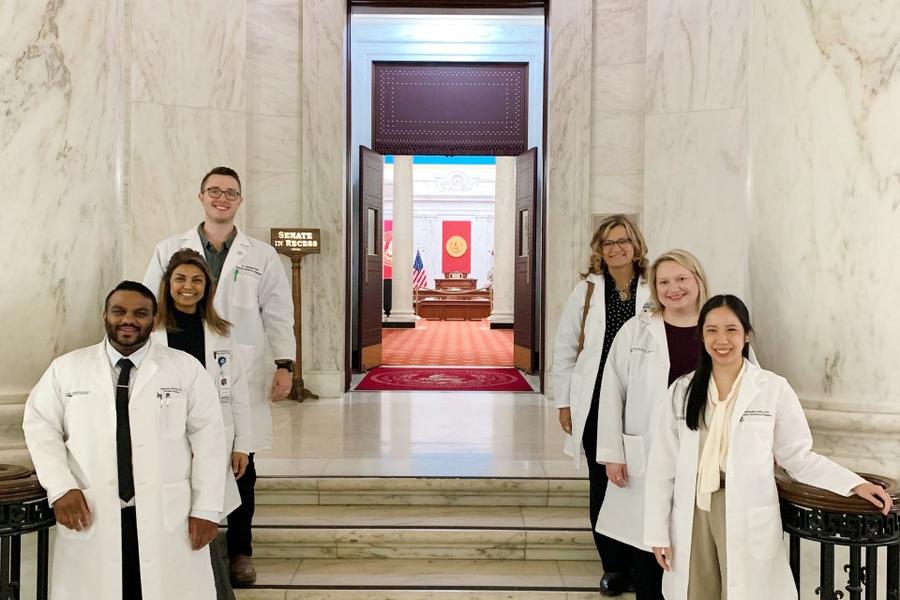 Explore Charleston and West Virginia