Fellow
Kim Seal, DO - PGY 7
Hometown: Sneedville, TN
Medical School: Lincoln Memorial University-DeBusk College of Osteopathic Medicine
Undergrad: Maryville College – B.A. Biology
Graduate: University of Tennessee – Secondary Education
General Surgery Residency: Charleston Area Medical Center
Why CAMC: I chose CAMC for the case complexity and volume. The attending expertise and camaraderie is unlike many places you'll see. The ability to serve a patient population with complex comorbidities was also appealing.
Hobbies: Hanging out with my dog and cats and spending time with my growing family. Watching TN Vols.
About me: I went to medical school to be able to better serve underserved populations and hope to continue to do so with the vast surgical knowledge I've gained at CAMC.
Residents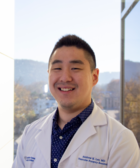 Andrew Lee, MD - PGY 5
Hometown: Milwaukee, WI
Medical School: University of South Carolina School of Medicine – Greenville
College: Bob Jones University – B.S. Biochemistry
Why CAMC: When applying for vascular residency programs, I wanted to train at a place that had patients with severe vascular disease (with all the associated co-morbidities), large case volume, and variety. CAMC offers all the above with the added benefit of great clinical and operative autonomy, excellent faculty, and virtually no competition from IR, interventional cardiology, or transplant surgery.
Hobbies: Video games, cheering for all Wisconsin sports teams, Peloton, working out, basketball, football, golf, building computers.
About me: I was born and raised in Milwaukee, WI and am an avid Wisconsin sports fan (I am a co-owner of the Green Bay Packers). I ended up in Greenville, SC for college and medical school and moved here to Charleston, WV for vascular training! I love spending time with my wife and daughter, eating and drinking with friends, and pretending to be good at golf.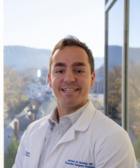 Adrian Santini, MD - PGY 4
Hometown: Colorado Springs, CO
Medical School: Tulane University School of Medicine
College, Graduate, and Medical School: Tulane University – Combined B.S., M.S., M.D.
Why CAMC: CAMC offers the best of two worlds: outstanding vascular academics and a high operative volume, with diverse pathology in all aspects of vascular surgery. There are also ample research opportunities, and support from staff physicians and faculty to begin projects.
Hobbies: Photography, Fencing, Racquetball, Gardening, Cooking, Traveling
About me: I am from Colorado Springs, CO, and went to undergraduate and medical school at Tulane, in New Orleans. Since moving to West Virginia, I have enjoyed residency at CAMC, the beauty of the state and the surrounding cities.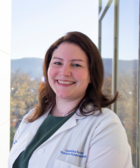 Christina Veith, DO - PGY 3
Hometown: Pelham, NY
Medical School: West Virginia School of Osteopathic Medicine
College: University of Vermont – B.A. Psychology
Why CAMC: Strong camaraderie and teamwork with high operative volume and independence.
Hobbies: Gardening, reading, taking my dog for walks, cooking, talking about my wonderful cat, hanging out with my co-residents.
About me: I am from NY originally, went to Burlington, VT for undergraduate. I was a psychology major, art minor. I was a research assistant for three years before going back to school for medical school pre-requisites and medical school. West Virginia is a beautiful state, with great outdoor activities, that I have come to love.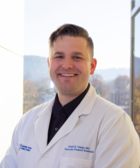 Noah Dargy, MD - PGY 2
Hometown: Cedar Rapids, IA
Medical School: University of South Carolina School of Medicine
College: Bob Jones University - B.S. Engineering.
Why CAMC: Strong operative exposure, complex patient population, strong residency culture of inclusion and collaboration 
Hobbies: Hiking, working out, binge watching TV, disc golfing
About me: I am originally from Cedar Rapids, Iowa. I went to college at Bob Jones University, where I obtained a degree in Engineering. I returned to the University of South Carolina to earn my medical degree and is completing my vascular surgery residency training at Charleston Area Medical Center in Charleston, WV. In my free time, I enjoy spending time with his wife, cat, and disc golfing.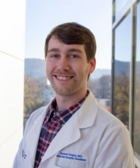 Robert Cragon, MD - PGY 1
Hometown: Jackson, MS
Medical School: Georgetown University School of Medicine
College: University of Alabama – B.S. Biology
Why CAMC: I wanted a residency where I could be best friends with my co-residents. CAMC Vascular truly is one big family.
Hobbies:  Tennis, hiking, barbecuing, hunting and fishing 
About me: I grew up in Mississippi, have played tennis my whole life.  I'm a diehard Alabama football fan and can be found watching the formula one race on Sunday afternoons. Roll tide.