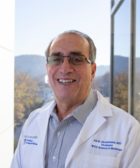 Ali AbuRahma, MD
Chief, Vascular & Endovascular Surgery
Program Director
It was discovered at an early age that Dr. AbuRahma excelled academically, which was borne out when he scored in the top ten students on a national college entrance exam. This achievement resulted in him being awarded a United Nations Scholarship to study medicine at Alexandria University in Egypt.  At age 23, he was the youngest student and top student in his graduating class. He completed his post-graduate surgical residency training at Alexandria University Hospital, State University of NY and West Virginia University, Charleston Division. He went on to complete a vascular surgical fellowship at the Arizona Heart Institute and became a full time faculty member in the Department of Surgery at the Charleston Division of West Virginia University in 1978. 
Dr. AbuRahma is certified by the American Board of Surgery, Vascular Surgery Board and the Royal College of Surgeons of Canada in Vascular Surgery. Dr. AbuRahma is currently a tenured Professor of Surgery, Chief of Vascular/Endovascular Surgery, and Director of the Vascular Surgery Fellowship and Integrated Vascular Residency Programs at Charleston Area Medical Center/WVU in Charleston, WV. He serves as the Medical Director of the Vascular Laboratory, a position he has held since 1978, Co-Director of the Vascular Center of Excellence at Charleston Area Medical Center, and he is a registered vascular technologist.
 
His scholarly endeavors afford him active membership in over two dozen professional vascular and surgical societies, e.g. Society for Vascular Surgery (since 1991) (Distinguished Fellow), American Surgical Association, Southern Surgical Association, Southern Association for Vascular Surgery, Eastern Vascular Society, and International Society of Endovascular Specialists. 
He has served in many of these societies on the regional/national level:  
President (2014-2015) of the Southern Association for Vascular Surgery; President of the Eastern Vascular Society (2010-2011); the Board of Directors of the Intersocietal Commission for the Accreditation of Vascular Laboratories (2006-2012); SVS Membership Chairman (2009-2010); Advisory Board to the President of the SVS (2005-2006) and Chairman of the SVS Foundation Development Committee (2013-2015); Board of Directors of SVS and SVS Foundation (2013-present). Additionally, Dr. AbuRahma served as the Secretary of the Society for Vascular Surgery from 2016-2019, Vice President from 2019-2020 and as President-Elect from 2020-2021.  He is currently serving as SVS President and his term runs from 2021-2022.  He has served/is serving on the editorial board of the Journal of Vascular Surgery, Annals of Vascular Surgery, Journal of Endovascular Therapy, Journal of Vascular and Endovascular Surgery, and Vascular Specialist; he is the Associate Editor of the journal, Vascular; and a reviewer for several other medical journals.  
Dr. AbuRahma has an avid interest in vascular surgery and has dedicated his life to research, earning him a national and international reputation for his contributions in this field. As a result, he has published over 275 articles in peer-reviewed journals, over 200 abstracts, 125 book chapters, and 8 textbooks in vascular surgery (7 in noninvasive vascular diagnostics and 1 vascular/endovascular surgery combat manual).  He is also an Associate Editor of the 8th, 9th and 10th Editions of Rutherford's Textbook in Vascular Surgery.  He has also made presentations at over 560 national and international medical meetings, including many named distinguished lectures (e.g. Rutherford lecture at John Hopkins, John Bergan lecture at Northwestern University, Yale lecture, W. Andrew Dale lecture at Vanderbilt, James M. Seeger Lecture at University of Florida, Gainesville, William H. Baker lecture at Loyola, etc.).  He has also served on the advisory and scientific committees of the Veith Symposium since 2014.   
Dr. AbuRahma has received many regional/national awards, including: the Benedum Distinguished Scholar Award in Biosciences and Health Sciences of West Virginia University (which is given to one faculty member annually among all WVU Health Sciences); the William J. Maier, Jr. Health Sciences Education Award, West Virginia University (awarded to the physician who contributed the most to education and research); Honorary Chairman of Annual Vascular Fellows Award, New York, NY; Honorary Chairman of the Pennsylvania Hospital Vascular Symposium, Philadelphia, PA; and the Society for Vascular Surgery Presidential Citation Award (2016). In 2018, he was given an Honorary Membership in the German Vascular Society (2018).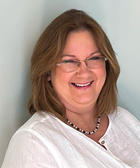 Shonee "Amy" Ferrebee, MBA
Senior Residency Program Specialist
Amy started her career as a secretary for West Virginia University at Parkersburg, JCC office. That is where she found the love for business and all it entails and obtained her RBA with an emphasis in Business Administration. In 2006, Amy started working for a midsized Christian counseling center as Office Manager. In 2009 Amy graduated from Marshall University where she obtained her Master's in Business Administration and in 2010 she started working for the WV Department of Military Affairs and Public Safety as an Accountant II and Grant Auditor. Amy then returned to school in 2017 and obtained her Associate's Degree in Nursing from University of Charleston. Amy started her career at CAMC in May of 2017 in the Cardiac Cath Lab and moved to Senior Residency Program Specialist for the Vascular Program in October of 2022.
Amy and her husband, Tony, have been married for 17 years and have 2 children, Racheal and Justin. She is also a Mamaw to Oaklynn, Adler, Anders, Penelope Blu, Ansen, and Asten. Raised in Nebo, West Virginia, Amy loves to spend her time gardening, fishing, hunting, crocheting, and takes every opportunity to spend time with her children and grandbabies.