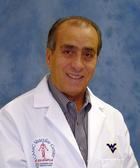 Ali AbuRahma, MD
Chief, Vascular & Endovascular Surgery
Associate Program Director
It was discovered at an early age that Dr. AbuRahma excelled academically, which was borne out when he scored in the top ten students on a national college entrance exam. This achievement resulted in him being awarded a United Nations Scholarship to study medicine at Alexandria University in Egypt.  At age 23, he was the youngest student and top student in his graduating class. He completed his post-graduate surgical residency training at Alexandria University Hospital, State University of NY and West Virginia University, Charleston Division. He went on to complete a vascular surgical fellowship at the Arizona Heart Institute and became a full time faculty member in the Department of Surgery at the Charleston Division of West Virginia University in 1978. 
Dr. AbuRahma is certified by the American Board of Surgery, Vascular Surgery Board and the Royal College of Surgeons of Canada in Vascular Surgery. Dr. AbuRahma is currently a tenured Professor of Surgery, Chief of Vascular/Endovascular Surgery, and Director of the Vascular Surgery Fellowship and Integrated Vascular Residency Programs at Charleston Area Medical Center/WVU in Charleston, WV. He serves as the Medical Director of the Vascular Laboratory, a position he has held since 1978, Co-Director of the Vascular Center of Excellence at Charleston Area Medical Center, and he is a registered vascular technologist.
 
His scholarly endeavors afford him active membership in over two dozen professional vascular and surgical societies, e.g. Society for Vascular Surgery (since 1991) (Distinguished Fellow), American Surgical Association, Southern Surgical Association, Southern Association for Vascular Surgery, Eastern Vascular Society, and International Society of Endovascular Specialists. 
He has served in many of these societies on the regional/national level:  
President (2014-2015) of the Southern Association for Vascular Surgery; President of the Eastern Vascular Society (2010-2011); the Board of Directors of the Intersocietal Commission for the Accreditation of Vascular Laboratories (2006-2012); SVS Membership Chairman (2009-2010); Advisory Board to the President of the SVS (2005-2006) and Chairman of the SVS Foundation Development Committee (2013-2015); Board of Directors of SVS and SVS Foundation (2013-present). Additionally, Dr. AbuRahma served as the Secretary of the Society for Vascular Surgery from 2016-2019, Vice President from 2019-2020 and as President-Elect from 2020-2021.  He is currently serving as SVS President and his term runs from 2021-2022.  He has served/is serving on the editorial board of the Journal of Vascular Surgery, Annals of Vascular Surgery, Journal of Endovascular Therapy, Journal of Vascular and Endovascular Surgery, and Vascular Specialist; he is the Associate Editor of the journal, Vascular; and a reviewer for several other medical journals.  
Dr. AbuRahma has an avid interest in vascular surgery and has dedicated his life to research, earning him a national and international reputation for his contributions in this field. As a result, he has published over 275 articles in peer-reviewed journals, over 200 abstracts, 125 book chapters, and 8 textbooks in vascular surgery (7 in noninvasive vascular diagnostics and 1 vascular/endovascular surgery combat manual).  He is also an Associate Editor of the 8th, 9th and 10th Editions of Rutherford's Textbook in Vascular Surgery.  He has also made presentations at over 560 national and international medical meetings, including many named distinguished lectures (e.g. Rutherford lecture at John Hopkins, John Bergan lecture at Northwestern University, Yale lecture, W. Andrew Dale lecture at Vanderbilt, James M. Seeger Lecture at University of Florida, Gainesville, William H. Baker lecture at Loyola, etc.).  He has also served on the advisory and scientific committees of the Veith Symposium since 2014.   
Dr. AbuRahma has received many regional/national awards, including: the Benedum Distinguished Scholar Award in Biosciences and Health Sciences of West Virginia University (which is given to one faculty member annually among all WVU Health Sciences); the William J. Maier, Jr. Health Sciences Education Award, West Virginia University (awarded to the physician who contributed the most to education and research); Honorary Chairman of Annual Vascular Fellows Award, New York, NY; Honorary Chairman of the Pennsylvania Hospital Vascular Symposium, Philadelphia, PA; and the Society for Vascular Surgery Presidential Citation Award (2016). In 2018, he was given an Honorary Membership in the German Vascular Society (2018).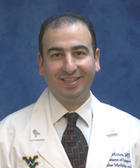 Albeir Mousa, MD
Dr. Albeir Mousa was born in Egypt and earned an Excellent with Honor Degree in both Medicine and Surgery from Cairo University in 1995. In the late 90s, he moved to the United States where he completed his general surgical residency at Brookdale University in Brooklyn NY followed by a vascular surgery fellowship at the University of Medicine and Dentistry in New Jersey. Dr. Mousa's aptitude for teaching was evident at the very beginning of his career, as he received both the "Best Chief Resident Teacher Award" and the "Best Vascular Fellow Award in NJ, NY Area" during his years of post-graduate training. 
Dr. Mousa's enthusiasm for his work as a vascular surgeon and his dedication to academics continued to drive his career after he joined the Vascular Department at Charleston Area Medical Center/West Virginia University (Charleston Division); first as a faculty member in 2009, then Associate Program Director in 2020, and now as Program Director for the Vascular Surgery Integrated Residency and Fellowship Programs. He is an avid educator, whether it be through his grand rounds lectures, in-depth in-training exam preparation sessions, mock oral exams, or mentorship in the operating room and during daily rounds. Dr. Mousa maintains certifications from the American Board of Surgery, the American Board of Vascular Surgery, and as a Registered Physician in Vascular Interpretation. He has further expanded upon his knowledge base by earning Master's Degrees in Public Health and Business Administration in 2011 and 2014, respectively. 
Dr. Mousa is also recognized for his substantial commitment to research and scholarly activities. He has written over 100 peer-reviewed publications and 20+ book chapters. He has been the Principal Investigator or Co-Investigator on 30+ research studies. Dr. Mousa serves as a reviewer or editor for over 10 journals, including Associate Editor for Annals of Vascular Surgery and Editor-in-Chief for Vascular and Endovascular Surgery, and is also an active member in multiple vascular societies, including the Society of Vascular Surgery (Distinguished Fellow since 2012), the Eastern Vascular Society, and is Co-Director of the Virginias Vascular Study Group. In 2017, he received both the Dean Award for Excellence in Research and the Dean Award for Faculty Scholar of the Year from West Virginia University. Dr. Mousa continues to be an enthusiastic mentor for fellows, residents, and students who wish to explore and build upon their own scholarly interests through research projects, presentations, and publications.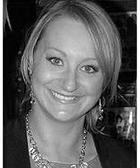 Jessica Parker, BA, C-TAGME
Senior Residency Program Specialist
Jessica Parker is a graduate of West Virginia University, where she earned her Bachelor's Degree in Psychology with a minor in Communication Studies. In January 2011, Jessica began her CAMC career working in the Research Department coordinating a variety of industry-sponsored device and drug trials. In 2013, she successfully passed the exam to become a Certified Clinical Research Coordinator (CCRC). During her time as a research coordinator, Jessica was introduced to the Vascular Center of Excellence and enjoyed working with many of the WVU Vascular Physicians on their research endeavors. In May of 2014, she joined the VCOE as the Program Coordinator for both the Vascular Surgery Fellowship (5+2) and Integrated Residency (0+5) programs. Jessica joined the Association of Program Administrators in Vascular Surgery (APAVS) - formerly AVSC -  in 2014 and was chosen to represent the association as Mentor Leader for the Southeast Region Subgroup. In September of 2017, Jessica commenced her additional role as the Fellowship Administrator for the newly evolving Cardiovascular Disease Fellowship and became a member of the Fellowship Administrators in Cardiovascular Education and Training (FACET) in 2019. From January 2020 to 2022, Jessica supported the Obstetrics and Gynecology residency serving as their Program Coordinator before returning to the Vascular Surgery department in 2022. Jessica received her C-TAGME designation in October 2018 from the National Board for Certification for Training Administrators for Graduate Medical Education and maintains this certification.
 
Jessica and her husband Chris have two children - Charlotte Mae, born in October 2013 and Nolan born in June 2016. Born and raised in West Virginia, Jessica loves to take advantage of the state's natural wonders by fishing, kayaking, and hiking. Also as a WVU Alumni, Jessica is active member of the Alumni Association and enjoys watching the Mountaineers any chance she gets.